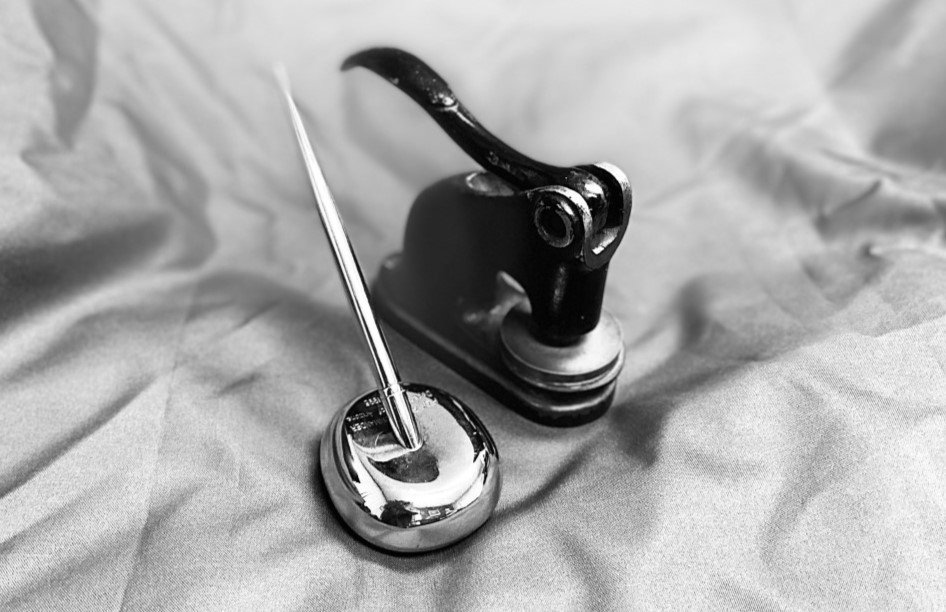 Several times per week, scammers are faking Legion Family emails.
They do this to ask for gift cards. They want pictures to be sent to them.
Lovingly, I don't care how they start the message, the scammers are good at sounding real, and if you get in a hurry you may fall victim.
On any trust that you have from my office, I do not condone the use of online requests for help from each other.
If you know someone well enough that help is exchanged as part of your relationship, you know them well enough to talk to each other.
I can't stop it from happening.  You can stop  them.  Don't ask for gift cards. Don't send gift cards.
Anyone asking for help online doesn't trust you enough to ask in person?  You shouldn't trust that someone enough to answer.  Don't even reply to the email.  They do this because they succeed.  They succeed because they are good at their crime.
Take a look for yourself at what came to me in my official mailbox.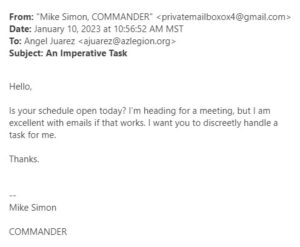 Blessings,
Angel Juarez
State Adjutant
Arizona American Legion
(602) 264-7706 x103 Fax (602) 264-0029
"Ora et labora et lege; Deus adest sine mora". (Pray and work and read, God is there without delay)
How can you be connected? Call | Match | Learn
24/7 Support Line: 1-866-4AZ-VETS
If you are a Servicemember, Reservist, Guardsman or Veteran in crisis:
Please call the Military and Veterans Crisis Line 1-800-273-8255 PRESS 1
or visit www.veteranscrisisline.net/get-help/military-crisis-line
For Coronavirus Arizona Business Resources visit:
https://www.azdhs.gov/preparedness/epidemiology-disease-control/infectious-disease-epidemiology/index.php#novel-coronavirus-community
About Post Author