Legion Baseball takes part in MLB's 24 hours of Play Ball in Alaska
By Jeremy Field
JUN 28, 2018
EmailFacebookMore165
Under sunny skies at 12:01 a.m. on June 21, Major League Baseball's 24 hours of Play Ball event got underway with an American Legion Baseball game in Fairbanks, Alaska. The game featured Alaska Wild Post 30 out of North Pole and Fairbanks 49ers Post 11.
The event, which celebrated the "Midnight Sun" and summer solstice, was hosted by Major League Baseball and brought the community together for 24 hours of baseball and softball, culminating in the 113th Midnight Sun Game, a tradition featuring the local team, the Fairbanks Goldpanners.
Over the course of the 24 hours, almost a thousand participants were able to take part in bat and ball sports, including a Play Ball clinic that featured approximately 600 youth players, ages 6 to 12, and a family softball game featuring participants from Eielson Air Force Base and Fort Wainwright Army Base.
The Play Ball initiative highlights the many ways baseball can be played, including outside of traditionally organized baseball leagues and tournaments, ranging from playing catch to participating in skills competitions like "Pitch, Hit & Run."
"We were very thrilled to have Legion Baseball kick off the event for us," said David James, vice president for baseball and softball development for Major League Baseball. "We have this long-standing relationship of supporting American Legion's impact they have on the country.
"American Legion has a rich history in this country of not only providing young men and women opportunities to play but teaching them some of the tenants of citizenship and the importance of giving back to the country. We have a large alumni base of Major League players that are also American Legion players. We love the work that (The American Legion does) and we love to support the work that they do."
After Post 11 Legion Baseball team won the game, 7-6, in thrilling walk-off fashion at 2:39 a.m., team manager Rodney Perdue Sr., said, "When the players heard about this opportunity, practices were a little livelier, guys paid a lot more attention, it was a once-in-a-lifetime event."
For more on this event, see Major League Baseball's coverage here.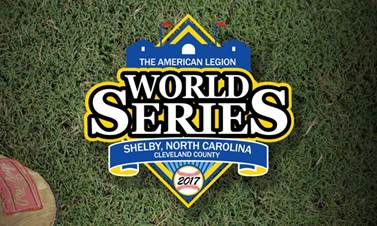 Follow The American Legion World Series and view stats from the games.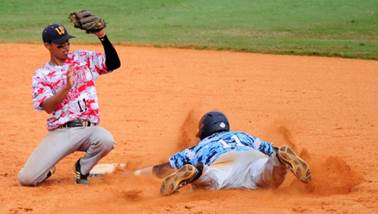 View box scores and stats for the Regional Tournaments.
· © Copyright 2018 The American Legion.