Membership Challenge To All Members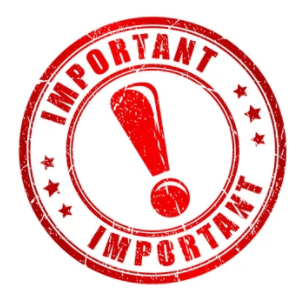 I personally challenge every member to print at least five copies of this flier and post it somewhere where veterans frequent.  Not at your post (because your Adjutant should be doing that), but places like; the cork board at Walmart, the local diner, the laundromat, the VA hospital, the barracks on the military base near you… Get it out there for the world to see.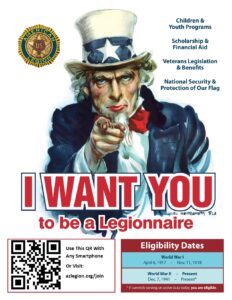 Click the flier image to download the file.
Maybe even keep track of where you put it and go back to check on it thirty days later.
If you would like to create your own flier, here is the QR code I created to get them to the page on our website that allows sign up and payment with PayPal.
Click the QR code images to download the file. 
You can add this QR code to any flier and if they do not know how to scan it, the url is right next to it.  The right QR is larger depending on your preferences.
Thank you for all you do.
Frank Hirrill
Webmaster
American Legion Department of Arizona