Olympians' military background gives them an edge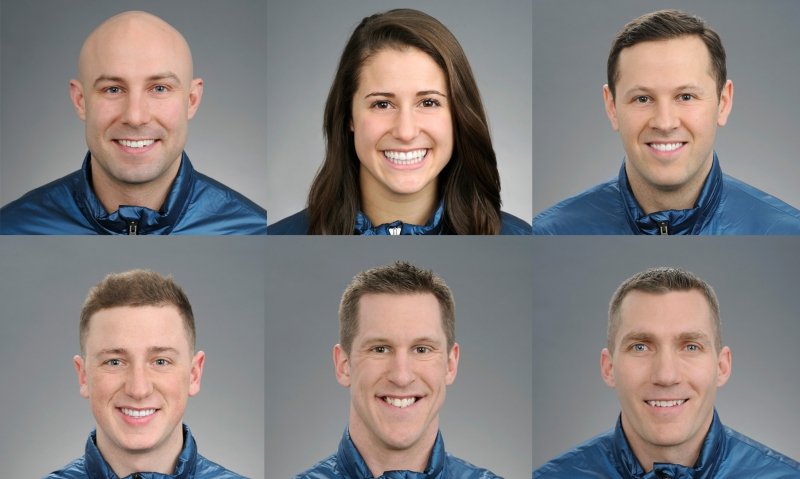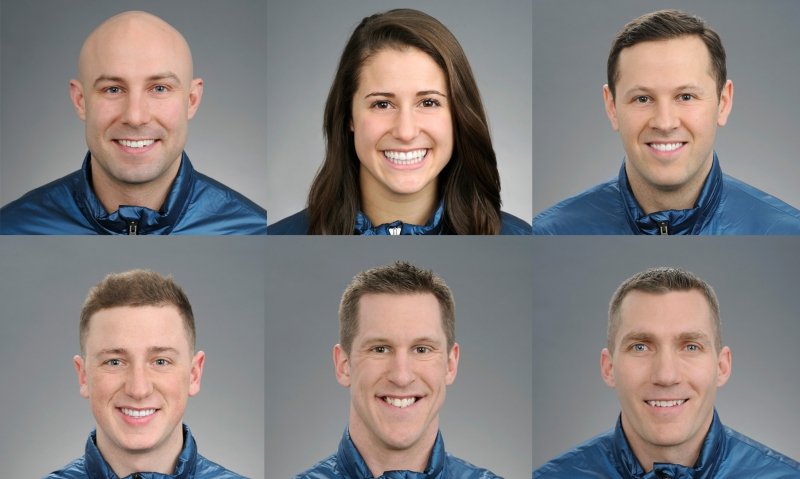 The U.S. Olympic bobsled and luge teams include several servicemembers, including (clockwise from top left) Nick Cunningham, Emily Sweeney, Matthew Mortensen, Chris Fogt, Nate Weber and Taylor Morris.
Olympians' military background gives them an edge
The American Legion
FEB 06, 2018
Share this
There's a notable military presence on the U.S. Olympic bobsled and luge teams. Four bobsledders, three lugers and two coaches are service-members.
Those military ties give them an edge, said bobsledder Nick Cunningham.
"Knowing that we have the support of the military behind us, kind of gives us a psychological edge over our competition. Everyone else has their country and community and family; we have country, community, family and the U.S. military backing up. I'm going in pretty confident into this competition," Cunningham said.
Cunningham has the most experience of Team USA's three bobsled drivers; this will be his third Olympic Games. The rest of his four-man bobsled team — Hakeen Abdul-Sanoor, Christopher Kinney and Sam Michener — are making their Olympic debuts; Abdul-Sanoor and Cunningham also qualified in two-man bobsled.
Cunningham's experience can be beneficial to his teammates. "I'm able to go in there and tell them what to expect, how again to work with the media, work with training times, track times, just how things work with the (Olympic) Village and whatnot. … The goal was not making the Olympic team, that was just a steppingstone to our goal. That's what I've been trying to convey to them at this point," he said.
Cunningham was a brakeman in the 2010 Olympics with driver Mike Kohn, who's now a coach of the team. Kohn introduced Cunningham, then a civilian, to the U.S. Army's World Class Athlete Program (WCAP).
"I was not looking at the military whatsoever, and he told me about it," Cunningham said. "There had to be somebody that had something negative to say about this program somewhere, and everybody I talked to only had such positive things to say about the WCAP program, and that's when I went to a meeting to learn a little bit more information about it, and within two months I was going to basic training and wanting to be a part of this program.
"…One of the cool things about this program is going into an Olympics and knowing that, yes, I'm competing for the United States of America, but when you know that you're representing so much more than just that competition, I get to represent everyone, beyond even the Army, all of our armed forces. I can go out there and give my best effort for the men and women that are fighting for us, and not able to be at home, and hopefully we can give them something to cheer about and let them know that even though I'm sliding down a sled on ice, I'm still right there with them all."
Cunningham said his military experience directly correlates to being successful as an Olympian.
"You live those Army values day in and day out. We're soldiers first, and with everything else, the time management, how to overcome adversity, distractions, all that stuff, and making decision in a stressful situation, all that stuff plays a part, especially in the sport of bobsled where there's so many variables that play a part, so many moving things can change," he said. "So the Army has taught me a lot of values and different components that I take into my daily routine as an athlete."
The servicemembers on the U.S. Olympic bobsled and luge teams through WCAP:
• Sgt. Nick Cunningham, bobsled driver, competing in his third Olympics.
• Capt. Chris Fogt, bobsled brakeman, competing in his third Olympics. Fogt won a bronze medal in 2014 as part of the four-man bobsled team driven by Steven Holcomb.
• Capt. Mike Kohn, bobsled coach. Kohn competed in three Olympics (2002, '10 and '14), winning a bronze medal in 2002 as part of the four-man bobsled team driven by Brian Shimer.
• Sgt. Taylor Morris, singles luge, competing in his first Olympics after being an alternate in 2014.
• Sgt. Matthew Mortensen, doubles luge, competing in his second Olympics.
• Sgt. Justin Olsen, bobsled driver, competing in his third Olympics. Olsen was part of the gold medal four-man bobsled team driven by Steven Holcomb in 2010 but underwent an emergency appendectomy, Feb.. 5. The U.S. Olympic Committee said it's hopeful he will still be able to compete in the Winter Games.
• Sgt. Shauna Rohbock, bobsled driving coach. Rohbock competed in two Olympics (2006 and 2010), winning a silver medal with Valerie Fleming in '06.
• Sgt. Emily Sweeney, singles luge, competing in her first Olympics.
In addition, Sgt. 1st Class Nathan Weber, an active-duty Green Beret, will push Olsen in the four-man bobsled in his first Olympic appearance. Weber was inspired to try out for the team after reading an article about Olsen, and trained while deployed.
The American Legion is tied to the U.S. Olympic Committee through the USOC Multi-Sports Organizations Council (MSOC), whose mission "is to grow and sustain the number of Multi-Sports Organizations ("MSOs"), to assist MSOs in developing national interest in their sports, to expand their chapter networks, and to increase their opportunities for participation and competition nationally, internationally and at the grassroots level."
The Legion was awarded membership in December 2000 based on its sponsorship of Junior Shooting Sports and American Legion Baseball – both Olympic/Pan-American sports – and has been in good standing with the United States Olympic Committee ever since. The Legion also has in the past distributed copies of the U.S. flag code to members of the U.S. Olympic team, reflecting the Legion's commitment to Americanism.
The 2018 Winter Olympics will be Feb. 8-25 in Pyeongchang, South Korea. A complete schedule of events can be found here.