Membership Happenings and Updates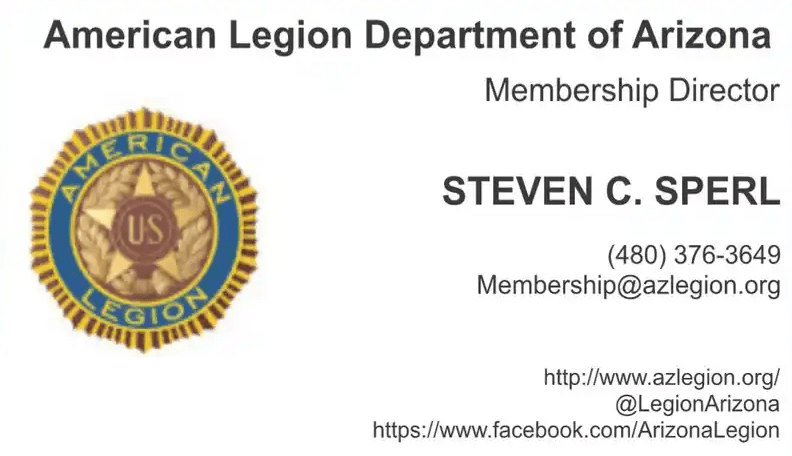 Interested in joining our ranks? This is How to Qualify. When you are ready to join, this is our New Legion Member Application.
If you wish to find an American Legion Post in your area, please follow this link. It will also allow you to utilize the GPS technology in a smartphone to find locations near you. Post Locator.
Your Department Membership Director's Newsletters:
For membership year 2023, your Department membership Director is Steve Sperl.
The Membership Director can be reached at: membership@azlegion.org.
Here are the newsletters that have been submitted with newest listed first.
Entry Date
August 2, 2022 9:18 am
File Description:
Membership Article Dated 10 July 2022
Entry Date
August 2, 2022 9:17 am
File Description:
Membership Article Dated 30 June 2022
Articles in which Arizona was Featured for Membership Success:
https://www.legion.org/membership/256492/membership-revitalization-best-practices