Good morning Legionnaires and veterans advocates, today is Tuesday, January 29, 2019 which is Freethinker's Day, National Puzzle Day, Seeing Eye Dog Day and……. Curmudgeons Day. (So you kids stay off of my lawn!)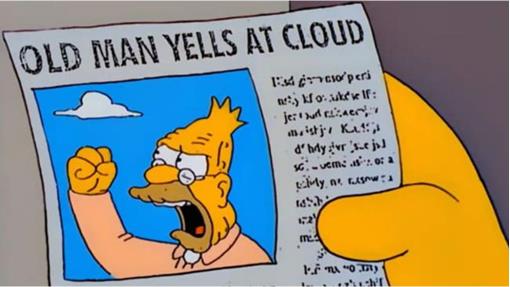 This Day in History:
1820: Ten years after mental illness forced him to retire from public life, King George III, the British king who lost the American colonies, dies at the age of 82. In 1760, 20-year-old George succeeded his grandfather, George II, as king of Great Britain and Ireland. Although he hoped to govern more directly than his predecessor had, King George III was unable to find a minister he could trust, until 1770, when he appointed Lord North as his chief minister. Lord North proved able to manage Parliament and willing to follow royal leadership, but George's policy of coercion against the American colonists led to the outbreak of the American War for Independence.
1861: The territory of Kansas is admitted into the Union as the 34th state, or the 28th state if the secession of eight Southern states over the previous six weeks is taken into account. Kansas, deeply divided over the issue of slavery, was granted statehood as a free state in a gesture of support for Kansas' militant anti-slavery forces, which had been in armed conflict with pro-slavery groups since Kansas became a territory in 1854.
On January 29, 1915, in the Argonne region of France, German lieutenant Erwin Rommel leads his company in the daring capture of four French block-houses, the structures used on the front to house artillery positions.
1964: Stanley Kubrick's black comic masterpiece, Dr. Strangelove or: How I Learned to Stop Worrying and Love the Bomb opens in theaters to both critical and popular acclaim. The movie's popularity was evidence of changing attitudes toward atomic weapons and the concept of nuclear deterrence.
TABLE OF CONTENTS:
If you wish to be removed from this email list, kindly email me at mseavey with "Remove from Daily Clips" in the subject line. If you have received this from someone who forwarded it and would like to be added, email me at mseavey and I will promptly add you to the list, that you might get the daily American Legion News.
Military.com: Coast Guard Finally Getting Back Pay After Month-Long Shutdown
28 Jan 2019
Military.com | By Richard Sisk
Some Coast Guard families began receiving back pay Monday while bracing for the possibility that another government shutdown Feb. 15 could again leave them scrambling to cover bills and put food on the table.
In Oregon, Stacey Benson, whose husband has served 19 years in the service, said back pay from the 35-day government shutdown was in her family's account Monday morning.
Coast Guard officials said they are working to deliver back pay by Wednesday to all of the more than 42,000 Coast Guard members affected by the longest government shutdown in history.
Benson, who helped start up "Be The Light" food banks for struggling Coast Guard families during the shutdown, said the food banks essentially closed Sunday, after President Donald Trump signed a bill Friday opening the government for three weeks while Congress and the White House seek agreement on funding for a border wall.
However, Benson said that volunteers are "making arrangements" to restart the food banks "just in case" the government shuts down again Feb. 15.
"If it happens, we're prepared for the worst," she said.
At the food bank in Astoria, Oregon, Benson estimated that 50,000 to 70,000 pounds of goods had been collected for distribution, including "pounds and pounds and pounds of ground beef and huge bags of dog and cat food."
The shutdown strained donors' resources to the point they're asking for donations themselves.
Brett Reistad, national commander of the American Legion, said efforts by the group to assist Coast Guard families had essentially drained the veterans organization's Temporary Assistance Fund.
"I've been in the Legion 38 years," he said in a phone interview, "and I've not experienced an instance like this."
Reistad added that the Legion was reaching out to supporters to replenish the fund.
During the shutdown, the Legion distributed more than $1 million from the fund in the form of grants of $500 to $1,500 to needy Coast Guard families, Reistad said. Since Jan. 15, the organization had approved about 1,500 grants to a total of 1,713 families — specifically targeted at the 3,170 children in those families, he added.
"We try to stay out of politics" as a veterans service organization, Reistad said, but "we have to recognize the possibility of this happening again" Feb 15 if Congress and the White House fail to compromise.
"These are our brothers and sisters," he said of Coast Guard members. "They were out there risking their lives, saving lives" during the shutdown without pay.
He asked anyone interested in replenishing the Temporary Assistance Fund to visit Legion.orgfor more information.
The White House was standing firm Monday on the president's demand for $5.7 billion to fund an extension of the southern border wall. Trump said over the weekend that he would allow the government to shut down again or declare a national emergency to take money from the military budget if Congress doesn't agree to fund the wall.
At a White House briefing Monday, Press Secretary Sarah Sanders said the solution is to "call your Democratic member of Congress and ask them to fix the problem. This is a simple fix."
She said Trump "is going to do what it takes" to provide border security.
He would prefer to do that through legislation, Sanders said but, if Congress balks, "the president will be forced to take a different path."
Stripes: VA secretary predicts controversy over upcoming change to private-sector care program
By NIKKI WENTLING | STARS AND STRIPES Published: January 28, 2019
WASHINGTON – Department of Veterans Affairs Secretary Robert Wilkie announced Monday that he will unveil new rules this week stipulating when veterans will be allowed to access private-sector medical care – a plan that he said would "revolutionize" the VA health system.
The change is part of the VA Mission Act, a major reform bill that President Donald Trump has lauded as a means to give veterans more choice about where to receive health care. The law instructs the VA secretary to create the new rules for private-sector care, with the potential to shift billions of dollars for veterans' care to private medical facilities.
Wilkie pre-empted the public release of the rules with a warning Monday that they would likely spark controversy.
"Although these new standards represent an important win for America's veterans, they will not be without controversy," Wilkie said in a statement. "Some will claim falsely and predictably that they represent a first step toward privatizing the department."
The Mission Act was a bipartisan compromise passed last year with the support of major veterans organizations. Since then, Democratic and Republican lawmakers have spoken out about what they viewed as a lack of transparency from the VA regarding the new access rules. Veterans groups said they were concerned about the lack of collaboration.
On Wednesday, Disabled American Veterans, Paralyzed Veterans of America and the Veterans of Foreign Wars gathered on Capitol Hill to discuss their 2019 policy priorities. Their one "critical" issue was to ensure the VA "fully and faithfully" implement the Mission Act.
"How these standards are set, how wide an aperture of choice, will have a critical impact on the costs of the new veterans' community care program, and therefore – with limited resources – whether there's an impact on VA care," said Peter Dickinson, senior executive adviser with DAV. "This is a critical time."
One of the key principles that the groups are pushing for is to ensure the VA remains the coordinator of veterans' care, rather than allowing veterans unfettered access to the private sector — a move they worry could strip resources from the VA health care system.
Though Wilkie didn't provide details Monday, he said: "With VA's new access standards, the future of the VA health care system will lie in the hands of veterans – exactly where it should be."
"Most Americans can already choose the health care providers that they trust, and President Trump promised that veterans would be able to do the same," he added.
One group that has gained influence in Washington under Trump's administration has pushed for an aggressive expansion of veterans' care to private facilities.
Concerned Veterans for America, a conservative group backed by billionaires Charles and David Koch, wants a system that "puts the veteran first and not the VA bureaucracy," said CVA Executive Director Dan Caldwell.
Like Wilkie, Caldwell predicted a fight about the new private-sector care rules.
"To be very honest, I think there's going to be some disagreement there," he said.
In his statement, Wilkie attempted to alleviate concerns about privatization, insisting veterans would continue to choose VA health care when afforded other options.
The Mission Act upends the Veterans Choice Program, which was created in response to the 2014 VA wait-time scandal. There was widespread consensus among veterans and lawmakers that the rules of the Choice program were too rigid – it allows veterans into the private sector only when they live more than 40 miles driving distance from a VA facility or it is estimated their wait for a VA appointment is longer than 30 days.
Under the law, the new rules are supposed to be finalized in March before the new community care program is established in June. Wilkie didn't say Monday what day he would release the new access standards.
NY Post: Trump administration levies devastating sanctions against Venezuela
By Joe Tacopino
January 28, 2019 | 7:48pm
The Trump administration on Monday announced devastating sanctions against Venezuela in an effort to pressure President Nicolás Maduro to step aside — as the country's opposition leader vowed to take control of the oil rich country.
National-security adviser John Bolton said penalties would be imposed on Venezuela's state-owned oil company as President Trump recognized self-proclaimed interim President Juan Guaidó as the country's legitimate leader.
While announcing the hefty sanctions, Bolton did not rule out the use of military force as a means to oust Maduro.
"The president has made it clear that all options are on the table," Bolton told reporters in the White House briefing room. "We also today call on the Venezuelan military and security forces to accept the peaceful, democratic and constitutional transfer of power."
The levies target Venezuela's state-owned energy company Petroleos de Venezuela (PDVSA) — the country's largest source of revenue. They are expected to block $7 billion in assets and cost the country $11 billion in lost exports during the next year, according to The Wall Street Journal.
The powerful company has long been rife with corruption, hampered by mismanagement and used as a piggy bank by former President Hugo Chavez. The company's US subsidiary is Citgo.
Treasury Secretary Steven Mnuchin said the sanctions would prevent the nation's oil money from being diverted to Maduro, adding that the punishing measures would be lifted after Maduro cedes power.
The measures came as Guaidó, who has wide international support, declared himself interim president.
The 35-year-old lawmaker also promised to take over the government's foreign accounts in order to prevent Maduro's flailing government from raiding the assets.
"We want to prevent the usurper and his gang from scraping the bottom of the barrel and continue stealing Venezuelans' money," Guaidó said Monday.
Guaidó pledged to appoint a new board of directors to the state oil company while adding that all staff at the company should remain at their jobs.
The actions took place as hundreds of opponents of President Maduro were arrested during the quest to remove him from power.
Maduro, however, refused to order Guaidó's arrest, perhaps heeding the Trump administration's warning that harming him would be crossing a dangerous line with the United States.
Any actions taken against Guaidó would be considered a "grave assault" that "will be met with a significant response," John Bolton had warned.
Military Times: US-Taliban talks may be reaching a breaking point
By: Kyle Rempfer 17 hours ago
The U.S. and the Taliban have made "significant progress" during peace negotiations in Doha, Qatar, where the militant group allegedly promised under a draft deal that international terror groups like al-Qaida will not be permitted back into Afghanistan if U.S. troops withdraw.
Taliban spokesmen confirmed that the six-day round of negotiations was successful and said talks would resume after the diplomats briefed their respective leaders. However, the insurgent group publicly denied that a cease-fire has already been agreed to, as well as reports that they intend to meet with the internationally recognized Afghan government.
"After six days in Doha, I'm headed to Afghanistan for consultations. Meetings here were more productive than they have been in the past. We made significant progress on vital issues," the American special envoy, Zalmay Khalilzad, tweeted over the weekend.
He added that the U.S. diplomatic team "will build on the momentum and resume talks shortly."
"We have a number of issues left to work out," Khalilzad said. "Nothing is agreed until everything is agreed, and 'everything' must include an intra-Afghan dialogue and comprehensive ceasefire."
The Taliban have reportedly agreed to prevent al-Qaida from building a base of operations in Afghanistan under the draft deal.
The militants provided sanctuary for al-Qaida operatives prior to Sept. 11, 2001, prompting U.S. forces to oust the group from power with the help of Afghan allies in the months following the terror attack that killed almost 3,000 Americans.
Since then, the U.S. has backed an Afghan government opposed to the Taliban — one more progressive in the category of human rights — while waging a counterinsurgency campaign against the militants to varying degrees of success.
In order to end to the conflict in a peace settlement, the Taliban has long maintained that it will only negotiate with the U.S., and not the Afghan government that it views as illegitimate.
"This round of negotiations revolving around the withdrawal of foreign troops from Afghanistan and other vital issues saw progress," Taliban spokesman Zabihullah Mujahid said in a statement. "The policy of the [Taliban] during talks was very clear — until the issue of withdrawal of foreign forces from Afghanistan is agreed upon, progress in other issues is impossible."
A senior U.S. official told the New York Times on the condition of anonymity that the Taliban delegation in Qatar had asked for time to discuss with their leaders the possibility of talking directly to the Afghan government, as well as instituting a cease-fire.
Khalilzad, the lead U.S. envoy, did not confirm or deny that narrative during an interview with the Times in Kabul on Monday.
"We have a draft of the framework that has to be fleshed out before it becomes an agreement," Khalilzad said. "The Taliban have committed, to our satisfaction, to do what is necessary that would prevent Afghanistan from ever becoming a platform for international terrorist groups or individuals."
After a meeting between Afghan President Ashraf Ghani and the U.S. diplomatic team, Ghani held a televised address to the Afghan public.
He said that the rights that have come to Afghans through the presence of NATO forces will not be reversed, and called on the Taliban to negotiate directly with his government.
Negotiations in Qatar have not halted conflict in Afghanistan. Taliban insurgents regularly attack Afghan security forces at their bases and checkpoints, as well as U.S. and NATO troops advising their allies.
A Taliban attack against an Afghan intelligence service base in Wardak province last week killed an estimated 36 security personnel and wounded more than 50 others, according to Afghanistan's National Directorate of Security.
Two American soldiers, an Army Ranger and an Army Green Beret, were killed in January during combat operations.
There are roughly 14,000 U.S. troops in Afghanistan advising and assisting Afghan government forces fight Taliban insurgents and an Islamic State affiliate.
The Associated Press contributed to this report.
The Hill: Why does the bankruptcy code discriminate against disabled veterans?
By Nancy Rapoport and Mary Langsner, opinion contributors — 01/24/19 04:00 PM EST 12
When a person files for bankruptcy, it's a sad day. Although the bankruptcy code was enacted to give a "fresh start to the honest but unfortunate debtor" and a single point of contact for creditors (and to keep our economy going), admitting that your debts are out of control is difficult. So why would Congress make it harder for disabled veterans who need bankruptcy protection?
In 2005, Congress changed the bankruptcy code to force those with income levels at or above the median in their geographic area into Chapter 13 (reorganization), rather than Chapter 7 (liquidation). Chapter 7 is traditionally a fast process, but Chapter 13 takes three to five years.
The rationale was that debtors who could pay part of their debts in Chapter 13 were getting fast discharges in Chapter 7 instead. Although there had been abusive Chapter 7 filings, these amendments have created unintended consequences, especially for disabled veterans.
Here's how: "Payments to victims of war crimes or crimes against humanity . . . , and payments to victims of international terrorism … or domestic terrorism . . ." are excluded from the "current monthly income" calculation. Social security benefits are also excluded. That's fair. But veterans' military disability benefits are included in calculating their current monthly income. That's unfair.
There is ample data and thoughtful analysis on the challenges of veterans in financial distress. One excellent example is Dr. Jack F. Williams, Vets and Debts, published in 2017 by the American Bankruptcy Institute Law Review.
Yet the "current monthly income" definition prevents disabled veterans' parity with other disabled Americans. Military service is service in its purest sense. Why should disabled veterans be treated worse than other disabled people, victims of war crimes, and victims of terrorism? Disabled Americans should not worry that their Chapter 7 cases, and their hope for a swift "fresh start," will be dismissed without receiving their "clean slate" discharge.
If you think that everyone should repay their debts and no one should ever seek bankruptcy protection, imagine what would happen if you or a family member received bad medical news or a layoff notice. Maybe you (or they) cold weather the financial deluge of hundreds of thousands of dollars in medical bills or of competing to re-enter the workforce against hundreds of your former work colleagues. We doubt that we could.
Here's an example: Take a veteran who is married to a teacher. This veteran is considered fully disabled by reason of his service (and receives 100 percent military disability). His debts would make him an ideal candidate for Chapter 7, except that his military disability must be included in his "current monthly income" calculation.
When his military disability is combined with his wife's income, the total is large enough to eliminate eligibility for Chapter 7 relief — even though his creditors could never attach his military disability. (His creditors cannot attach his military disability under 38 U.S.C. § 5301, a different part of the United States Code). Veterans have run toward danger to protect the rest of us. Should we exclude them from the protections available to those receiving Social Security disability benefits, victims of war crimes, and victims of international and domestic terrorism?
There is a simple fix. Congress can exclude military disability from being counted toward "current monthly income" for bankruptcy purposes. Sens. Tammy Baldwin (D-Wisc.) and John Cornyn (R-Texas) co-sponsored the Honoring American Veterans in Extreme Need (HAVEN) Act. The HAVEN Act would exclude certain veterans' benefits (including disability benefits) from the definition of "current monthly income."
The HAVEN Act is the single best way to ensure that our disabled veterans are treated equally with other disabled Americans under the bankruptcy code and is an easy bipartisan win.
We both have relatives who have served our country. We're extraordinarily proud of them and grateful for their service. Everyone who knows a veteran is just as proud and grateful. Gratitude isn't enough. It's time to fix this issue and get the HAVEN Act passed, and soon.
Mary Langsner, Ph.D., is an associate attorney at Holley Driggs Walch Fine Puzey Stein & Thompson and is the co-chair of the American Bankruptcy Institute's Pro Bono Committee of the Task Force on Veterans and Service Members Affairs and a member of the Task Force's Legislative Committee. Nancy B. Rapoport is the Garman Turner Gordon professor of law at the William S. Boyd School of Law at the University of Nevada, Las Vegas, and is the reporter and secretary of the Task Force.
NPR: After Hearing U.S. Veteran Had No Family, Huge Crowd Attends His Funeral In Texas
Updated at 4:45 p.m. ET
Scores of people turned up for Joseph Walker's funeral Monday in Texas — not because they knew him, but because they knew the Vietnam-era veteran was at risk of being buried without anyone in attendance.
Walker served in the U.S. Air Force, and he died of natural causes in November at the age of 72. When the Central Texas State Veterans Cemetery announced funeral plans for him last week, the facility said it didn't expect anyone other than staff members to be present.
With no family or loved ones coming forward after his death, Walker was classified an "unaccompanied veteran."
That changed on Monday.
"Today, we're not strangers; today, we are family, " said Marc George of the Christian Motorcyclists Association, who officiated the funeral. Standing next to Walker's flag-draped coffin, George declared, "This is our brother, Joseph Walker."
The diverse turnout — young and old, people dressed in suits, jeans and motorcycle jackets — reflected "an outpouring of love" from communities in Killeen, Texas, and beyond, George said, acknowledging the large crowd that turned out to pay their respects.
Officials at the cemetery say they knew very little about Walker's life. It's possible he has a brother living in Texas, the cemetery said. But despite the long delay between Walker's death and his burial, no one had come forward on his behalf.
"If you have the opportunity, please come out and attend," the cemetery told its followers on social media. "We do NOT leave Veterans behind."
Local TV news station KVUE picked up the call, as did motorcycle clubs and other media, including CNN's Jake Tapper.
When the time of Walker's funeral arrived on Monday, news crews captured the moment as uniformed pallbearers bore his coffin into a covered plaza at the Central Texas State Veterans Cemetery.
One attendee put the number of people who turned out at more than 1,000. The crowd extended far beyond the plaza's rows of folding chairs, out onto the pavement where dozens of rows of people stood quietly in the sunshine. Photos showed that the road leading into the cemetery was clogged with vehicles bearing people who wanted to be there for Walker.
Texas officials say Walker served during the Vietnam War, from Sept. 10, 1964, to Sept. 9, 1968, when he left the service with an honorable discharge. At the funeral service, George noted that little else is known about Walker's military service, including his rank.
"I don't have a lot of information, but it doesn't matter," he said, "because once upon a time, like a lot of us other vets, he signed a blank check for our nation."
Walker was born on Feb. 28, 1946, and joined the military when he was 18.
"Today, we give him honors," George said, before leading a prayer in remembrance of Walker — a man whom no one apparently knew, but whom no one wanted to forget.
Walker's funeral was facilitated by a unit of the Texas General Land Office, a state agency headed by George P. Bush. The military ceremony reflects policies that were changed in 2015, the office's Karina Erickson told NPR. Before then, she said, the remains of veterans who died without any surviving relatives or other ties were sometimes interred without any recognition of their military service.
Citing new federal and state collaborations in handling veterans' remains, Erickson said, "All eligible Veterans are now interred with honor and dignity, regardless of where they may have found themselves in life."
Monday's military ceremony for Walker ended with a representative from the Veterans Land Board accepting the folded flag that was used during the service. It will be held at the cemetery for 90 days; if no family or next of kin comes forward, it will be flown from the cemetery's main flagpole.