Good morning Legionnaires and veterans advocates, today is Thursday, January 31, 2019 which is Backwards Day, Brandy Alexander Day, Eat Brussel Sprouts Day and Hell is Freezing Over Day.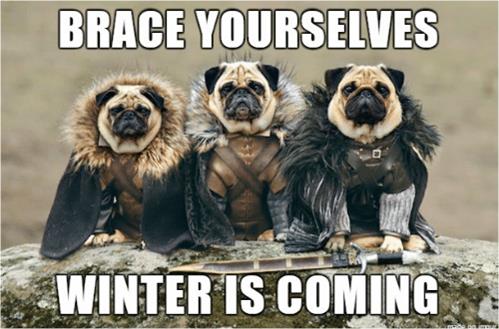 This Day in History:
1950: U.S. President Harry S. Truman publicly announces his decision to support the development of the hydrogen bomb, a weapon theorized to be hundreds of times more powerful than the atomic bombs dropped on Japan during World War II.
On January 31, 1917, Germany announces the renewal of unlimited submarine warfare in the Atlantic, and German torpedo-armed submarines prepare to attack any and all ships, including civilian passenger carriers, said to be sited in war-zone waters. Three days later, the United States broke diplomatic relations with Germany, and just hours after that the American liner Housatonic was sunk by a German U-boat. None of the 25 Americans on board were killed, and all were later picked up by a British steamer.
1606: At Westminster in London, Guy Fawkes, a chief conspirator in the plot to blow up the British Parliament building, jumps to his death moments before his execution for treason. On the eve of a general parliamentary session scheduled for November 5, 1605, Sir Thomas Knyvet, a justice of the peace, found Guy Fawkes lurking in a cellar of the Parliament building. Fawkes was detained and the premises thoroughly searched. Nearly two tons of gunpowder were found hidden within the cellar. In his interrogation, Fawkes revealed that he was a participant in an English Catholic conspiracy organized by Robert Catesby to annihilate England's entire Protestant government, including King James I. The king was to have attended Parliament on November 5.
1971: Apollo 14, piloted by astronauts Alan B. Shepard Jr., Edgar D. Mitchell, and Stuart A. Roosa, is successfully launched from Cape Canaveral, Florida, on a manned mission to the moon. On February 5, after suffering some initial problems in docking the lunar and command modules, Shepard and Mitchell descended to the lunar surface on the third U.S. moon landing. Upon stepping out of the lunar module, Shepard, who in 1961, aboard Freedom 7, was the first American in space, became the fifth astronaut to walk on the moon. Shepard and Mitchell remained on the lunar surface for nearly 34 hours, conducting simple scientific experiments, such as hitting golf balls into space with Shepard's golf club, and collecting 96 pounds of lunar samples. On February 9, Apollo 14 safely returned to Earth.
TABLE OF CONTENTS:
If you wish to be removed from this email list, kindly email me at mseavey with "Remove from Daily Clips" in the subject line. If you have received this from someone who forwarded it and would like to be added, email me at mseavey and I will promptly add you to the list, that you might get the daily American Legion News.
Military Times: New VA plan: Vets facing 30-minute drives, 20-day waits for appointments could get private-sector care instead
By: Leo Shane III   18 hours ago
WASHINGTON — Veterans who live more than 30 minutes from a Veterans Affairs medical clinic or face a wait of more than 20 days for most health care appointments would be eligible for expanded private-sector medical options under new proposed guidelines unveiled by department officials on Wednesday.
The new standards would replace the 40-mile, 30-day guidelines currently in place for most veterans and could dramatically expand the number of outside health care appointments that VA will have to fund in coming years.
Veterans would also be able to receive urgent care outside the VA system in a to-be-established community care network. Those emergency appointments would require a co-payment from the patients, but department accountants would cover the bulk of costs.
In a statement, VA Secretary Robert Wilkie said the new standards — scheduled to be in place by June — are a vital part in ensuring proper health care for veterans well into the future.
"Most Americans can already choose the health care providers that they trust, and President Trump promised that veterans would be able to do the same," he said. "With VA's new access standards, the future of the VA health care system will lie in the hands of veterans, exactly where it should be."
The new access standards were mandated under legislation passed by Congress last summer with bipartisan support.
But congressional Democrats have repeatedly warned that shifting too many VA resources to outside clinics and doctors' offices could slowly drain away needed resources from the department's facilities and lead to privatizing VA's core mission of providing health care for veterans.
Lawmakers were scheduled to be briefed on the new draft standards on Wednesday afternoon. Capitol Hill staffers and several prominent veterans groups have complained that much of the work in writing the standards in recent months has been done behind the scenes, without sufficient input from the larger veterans community.
VA officials have disputed that. On Monday, Wilkie issued a rebuttal even before the new details were out, attacking critics who "will claim falsely and predictably that they represent a first step toward privatizing the department."
Both Wilkie and previous VA secretaries have said the current community care rules are a patchwork of seven different programs that have separate eligibility regulations, billing policies and reimbursement rates. The consolidated program is designed to simplify and streamline that.
"Strict and confusing qualification criteria like driving distances and proximity to VA facilities that don't offer needed services will be replaced by eligibility guidelines based on what matters most: the convenience of our veteran customers," Wilkie said in his Monday statement.
VA officials said the new draft standards are based on "best practices both in government and in the private sector."
For primary care and mental health medical appointments, the department is proposing a 30-minute average drive time standard and a wait-time standard at closer VA facilities of 20 days.
For specialty care, the drive-time standard would increase to 60-minutes and wait time to 28 days.
VA officials said they expect the new standards to more than triple the number of veterans eligible for outside care. About 8 percent of veterans in the Veterans Health Administration now qualify for the community care programs. The new standards are expected to take that to between 20 and 30 percent.
But officials also are not anticipating a significant rise in new outside appointments, citing a slight decrease in community care usage last year. Initial estimates for the new plan are more than $21 billion over five years.
Those costs have raised significant concerns from critics, especially as fiscal hawks on Capitol Hill have expressed concern about the ever-growing VA budget. Last year, department spending topped $200 billion for the first time.
Officials from the Veterans of Foreign Wars said department officials should have gotten more feedback from advocates about potential problems with the new standards before their release.
"VA is repeating previous mistakes," said VFW Executive Director Bob Wallace. "Twenty days is just as arbitrary as 30 days, and by simply once again adopting Prime Service Area standards does not serve the best interest of veterans. "
But officials from Concerned Veterans for America, which has been pushing for the community care overhaul in recent years, praised the new proposed rules as an important step forward for veterans care.
"These standards are simple and straightforward, eliminating much of the confusion created by the Veterans Choice Program and the VA's other community care programs," Executive Director Dan Caldwell said in a statement.
"While we would prefer the primary care wait time standard be shorter, these access standards are still a significant step forward in giving veterans more control over their health care and making the VA more veteran-centric."
Military Times: 'I plead with you to look at this very closely,' retiree tells panel studying health effects of anti-malarial drugs
By: Karen Jowers   16 hours ago
AddThis Sharing Buttons
Share to FacebookShare to TwitterShare to EmailShare to More90
As experts begin their study of the long-term health effects of anti-malarial drugs on service members and others, retirees and other veterans are urging them to consider case studies and medical records.
And a long-time critic of the government's response to concerns about the anti-malarial mefloquine told the committee of experts that he has questions about the validity of the study, because of the lack of data, and "a flawed and biased base" of scientific literature now available. More importantly, he said, the Department of Veterans Affairs should be screening veterans who took mefloquine and providing treatment.
The study will have particular emphasis on mefloquine and the new drug, tafenoquine, and will look closely at possible long-term neurologic and psychiatric effects, as well as the potential development of post traumatic stress disorder.
The work is sponsored by the Department of Veterans Affairs, and is being conducted by the National Academies of Sciences, Engineering, and Medicine. The National Academy formed a committee of 10 experts in fields such as epidemiology, pharmacology, neuroscience, psychology and psychiatry, who held their first meeting Jan. 28.
They're examining long-term health effects on adults, including effects on service members, Peace Corps volunteers and others. The committee is in the first stages of assessing the information available, and will evaluate scientific evidence, following their tasking from the VA. They won't make recommendations, but will assess the evidence and consider possible approaches for identifying short-term, long-term and persistent adverse health effects of anti-malarials, said Dr. R. Loren Erickson, a retired Army colonel who is VA's chief consultant for post-deployment health.
"The whole issue of how to deal with malaria in the year 2019 is an international issue, and how to deal with it safely," Erickson said. He noted that there were a number of federal agencies represented at the meeting, including the Food and Drug Administration and Centers for Disease Control and Prevention who presented briefings. "We all have an interest in seeking the truth," he said.
It's not clear whether they will review individual records of service members who have been given mefloquine, as the committee is in the very early stages of their 18-month task.
Asked if they will review records of veterans who have brought up issues and concerns related to mefloquine to the VA, a committee member responded that they will try to be receptive to all sources of information available that relate to their tasking from the VA, but have no specific plans yet for information sources and evidence sources that they will review. They're in the process of assessing the information as they evaluate scientific evidence, he said.
" I open my self, my heart and soul and medical records to you," Dunn said. "You have to do something to look at this closely and make a fair and just determination … there are many more than I who have had this problem."
Dunn said he still suffers from insomnia, anxiety, depression, ringing in the ears, and dizziness.
"I know what Tim Dunn was before taking mefloquine, and I know what happened to him after taking it," he said.
He was a hard-charging Marine officer who had deployed numerous times to many countries before he took mefloquine for the first time, from September to December, 2006, he said. After beginning his weekly mefloquine doses ― and two weeks before his deployment ― he started having a variety of symptoms, such as technicolor dreams, then anxiety, insomnia, depression and the inability to concentrate. The symptoms worsened when he returned from deployment.
"I plead with you to look at this very closely," said Dunn.
In 2013, the Food and Drug Administration issued its most serious kind of warning about the possible neurologic and psychiatric side effects of mefloquine, such as dizziness, loss of balance, ringing in the ears, anxiety, depression and hallucinations.
Officials from the FDA and Centers for Disease Control gave presentations to the committee about their processes for collecting and monitoring information about problems associated with drugs, and research related to anti-malarial drug use, including some of the limitations of the data.
Currently, mefloquine is used by the military only for those who can't tolerate other drugs. DoD's office of Health Affairs issues guidance for medicines used, but geographic combatant commanders set the requirements for entry into their area, said Army Col. Andrew Wiesen, director of preventive medicine, health readiness policy and oversight in DoD's office of Health Affairs.
Wiesen told the committee that DoD is committed to providing the best protection available to service members and their families, and that DoD fully supports the FDA's efforts to evaluate the risk and safety of approved and investigational medical products.
There are various challenges that make it difficult to do research on the link between anti-malarials and long-term effects in the military, Wiesen said. For example, some veterans and service members may say they know they took a particular drug, but it may not have been documented in their medical record. There may be incomplete information about when they took the drug, how much, and for how long; and there may be a long time delay between exposure and the effects.
"Your work of the next 18 months is premature," said Dr. Remington Nevin, executive director of The Quinism Foundation, told the committee. The foundation was formed last year by a group of former senior military officers. "We did not ask for this study, and had we been consulted, we would not have recommended it. We are disappointed that the VA has thus far failed to act on what we have recommended, and that it continues to delay taking long-overdue action that it should take now, while this study is underway."
A critical step the VA should take now is screening veterans, he said. That could be done by simply asking veterans whether they ever took mefloquine, and if they had any problems resulting from it. This would communicate to veterans that VA takes mefloquine exposure seriously, "something that for many years, it has not," said Nevin, a former Army preventive medicine officer who is a physician epidemiologist.
The evidence the foundation has collected from hundreds of veterans and from government files "leads us to conclude beyond a reasonable doubt that the long-term adverse effects of anti-malarial drugs that you are investigating are in fact signs and symptoms of a disease, and this disease has a name, quinism," Nevin said. Quinism describes a general family of medical disorders caused by poisoning by the quiniline class of drugs, which includes mefloquine, also known as lariam.
He said he was unable to share the empirical evidence his group has collected in the short amount of time allotted for his briefing to the committee.
Nevin contends that "certain powerful and entrenched interests would love nothing more than for the National Academies to conclude after 18 months that there is insufficient evidence for the existence of quinism, or insufficient evidence to justify VA acting. But the committee cannot validly come to these conclusions because of the limitations that have been set on the evidence that you will review."
Nevin told the committee he is concerned about some "significant conflicts of interest" in the Centers for Disease Control, the Defense Department, and the VA "that have likely precluded these organizations from being fully committed partners in our efforts and which have affected the published research that you will review from these groups."
The Hill: Bipartisan House group introduces bills to stall Syria, South Korea troop withdrawals
By Ellen Mitchell – 01/30/19 03:35 PM EST 82
A bipartisan group of eight House lawmakers on Wednesday introduced two bills to make it more difficult for the Trump administration to withdraw troops from Syria and South Korea.
The bills, introduced by freshman Reps. Tom Malinowski (R-Texas), would limit the funds the administration may use to pull troops from the countries.
Democrat Reps. Andy Kim (N.J.), Jimmy Panetta(D-Calif.), and Max Rose (N.Y.), also back the bills, as do Republican Reps. Mike Gallagher (Wis.), Elise Stefanik (N.Y.), and Will Hurd (Texas). Kim, Gallagher and Stefanik all serve on the House Armed Services Committee.
The first bill, titled the "Responsible Withdrawal From Syria Act," prohibits the use of Pentagon funds to draw down active duty troop presence in Syria below 1,500.
"None of the funds made available to the Department of Defense (DoD) for fiscal year 2019 may be used" on such a withdrawal unless the Defense and State secretaries and the director of National Intelligence submit to Congress a report that addresses several questions, according to the bill.
The list of 15 questions includes queries on the current strength and of the Islamic State in Iraq and Syria (ISIS), the threat the group continues to pose to the U.S. and its allies, the risks involved with conducting counter-ISIS operations following a withdrawal, and the administration's military and political strategy for meeting any remaining threat from the group.
The lawmakers also want to know and whether the Syrian Democratic Forces (SDF) — the group the U.S. has partnered with in fighting ISIS — will remain a viable fighting force in the absence of a U.S. military presence in Syria, the actions the administration plans to take to ensure the safety of Syrian nationals who provided support to the coalition and the commitments, if any, that Turkey has extended with respect to fighting ISIS and refraining from military action against the Kurds.
"While every effort should be made to reach lasting solutions through diplomacy, the reality remains that the United States must stand ready to protect our interests and the security of our allies in the Middle East," Taylor said in a statement.
"We must also ensure that our actions don't contribute to a resurgence of terrorism in the region or to the expanded influence of malign foreign actors like Iran or Russia in Syria."
President Trump raised concerns among lawmakers and the intelligence community late last year when he announced that the U.S. would begin a military withdrawal from Syria after claiming victory over ISIS.
The decision, which led to the resignation of Defense Secretary James Mattis and other officials, was criticized as too hasty, ill thought out and an opportunity for ISIS to regain losses and ramp up the fight against U.S.-allied Kurdish fighters.
Officials, lawmakers and international allies are also are worried that Turkey, who views the SDF as a terrorist organization, will move to retaliate against the group once U.S. forces leave the region.
The second bill, titled the "United States and Republic of Korea Alliance Support Act," takes a similar route and would also halt the use FY-19 DoD dollars "to reduce the total number of Armed Forces serving on active duty in the Republic of Korea below 22,000," pending several certifications to Congress.
Trump has signaled in the past that he wants to draw down troops in the Korean Peninsula, complaining that the cost of maintaining a military presence there is too high.
The Defense secretary and chairman of the Joint Chiefs of Staff must "jointly certify to the relevant congressional committees that the Republic of Korea would be fully capable of defending itself and deterring a conflict on the Korean Peninsula that would threaten United States interests following such a reduction," the bill states.
The Defense secretary must also consult with U.S. allies, including South Korea and Japan, regarding such a reduction, and the secretary and the chairman must jointly certify to Congress that North Korea has "completed verifiable and irreversible nuclear disarmaments."
The bill's release comes a day after Director of National Intelligence Dan Coats testified to Congress that the chances of full North Korean denuclearization appear unlikely.
"We currently assess that North Korea will seek to retain its WMD [weapons of mass destruction] capabilities and is unlikely to completely give up its nuclear weapons and production capability because its leaders ultimately view nuclear weapons as critical to regime survival," Coats said.
The president and North Korean leader Kim Jong Un are expected to meet for a second summit next month to further discuss North Korea's nuclear program.
Next Gov: Poor Leadership Set Back VA Data Center Consolidation Efforts, Watchdog Says
The agency failed to report an estimated 860 data centers, which violates FITARA requirements, auditors said.
The Veterans Affairs Department fell far short of data center consolidation requirements set by the Office of Management and Budget, according to an internal watchdog.
The Veterans Affairs Inspector General found the agency never set cost savings goals for data center consolidation and failed to report potentially hundreds of centers to the Office of Management and Budget, both of which violate FITARA requirements.
In a report published Wednesday, the IG also said department lacks a plan for optimizing data centers at existing facilities and meeting OMB consolidation requirements.
Auditors attributed the substantial shortcomings in FITARA compliance to the agency's deputy chief information officer, who oversees IT operations and maintenance. The official, they said, didn't "effectively communicate the criteria for identifying and reporting data center inventories" across the agency.
"Without an accurate inventory of data centers or a credible plan to increase operational efficiency and achieve cost savings, VA will continue to operate in an IT environment that is at greater risk for duplication and waste," auditors wrote.
OMB launched the Data Center Optimization Initiative in 2016 to bring agencies in line with FITARA's consolidation requirements. Under the measure, agencies are required to annually submit data center counts, optimization strategies and yearly investment and cost savings totals.
As part of the initiative, OMB called on Veterans Affairs to shutter 130 tiered and non-tiered data centers by the end of fiscal 2018. The department only ended up closing 32 centers during that period, auditors said.
They also found the agency reported less than 25 percent of the data centers housed across 66 randomly selected facilities. Projecting that rate across the agency, the IG estimated Veterans Affairs officials failed to report roughly 860 data centers to OMB.
While the department projected—and achieved—roughly $4 million in cost savings from consolidation efforts in fiscal 2016, it never came up with savings estimates for 2017 or 2018, the report said. The White House initially anticipated more than $85 million in cost savings during that period, but auditors noted both OMB and Veterans Affairs are revising that figure.
The agency is also behind schedule in rolling out energy metering software used to assess data center efficiency, they said.
Despite the department's data center troubles, it toes the line on most other aspects of FITARA. Veterans Affairs earned one of the highest grades in government on the most recent FITARA scorecard, though it received an "F" in data center optimization.
Lawmakers like House Oversight Government Operations subcommittee chairman Gerry Connolly, D-Va., have argued against changing the scorecard until agencies get on board with data center requirements.
Military.com: Supporters Push for Blue Water Navy Bill After Court Ruling
30 Jan 2019
Military.com | By Richard Sisk
A bipartisan push in Congress on a bill to get Agent Orange benefits for "Blue Water Navy" veterans of Vietnam gained traction Wednesday from a court ruling that went against opposition from the Department of Veterans Affairs.
"I hope they've heard it loud and clear at the VA," Thomas Snee, national executive director of the Fleet Reserve Association, said of the court ruling that could extend Agent Orange benefits and health care to an estimated 90,000 sailors who served off the coast of Vietnam.
Snee, a former master chief who served on the destroyer Vogelgesang off Vietnam, said, "The VA needs to stop pushing back and get to 'Yes.' "
In a 9-2 ruling, the U.S. Court of Appeals for the Federal Circuit ruled in favor of 73-year-old Alfred Procopio Jr., who served on the aircraft carrier Intrepid off Vietnam. He had been denied benefits by the VA for lack of scientific evidence that his diabetes and prostate cancer were related to exposure to the toxic defoliant Agent Orange.
In her ruling for the majority supporting Procopio's claim, Judge Kimberly A. Moore wrote, "We find no merit in the government's arguments to the contrary."
John Wells, a lawyer and Navy veteran who argued the case for Procopio, said that "innumerable veterans were denied palliative and potentially lifesaving benefits" in the long struggle for coverage.
In a statement after the ruling, Wells, head of the Military Veterans Advocacy group, said, "The many people who fought this battle alongside us and the veterans whose lives have been forever changed by the VA's policy are all due thanks and credit."
The VA has yet to decide whether to appeal the decision or continue to oppose congressional efforts to pass a bill mandating benefits and health care for the Blue Water veterans.
"VA is reviewing this decision and will determine an appropriate response," a spokesman said.
In his concurring opinion in the Procopio case, Judge Raymond T. Chen wrote that legislation is needed to back up the court's action.
"Recent debates in Congress, which required consideration of the significant cost of the proposed addition of Blue Water Navy veterans [for Agent Orange benefits], underscores why Congress, rather than the courts, should be the one to revisit our interpretation," he wrote.
Last year, the House unanimously passed a Blue Water Navy bill, but several Republican senators, citing the costs, blocked a vote in the Senate. A spokesman for Sen. Mike Enzi, R-Wyoming, one of the senators who blocked the vote, said that he was "still reviewing the [court] decision at this time."
A similar bill was introduced on the House side earlier this month. Rep. Mark Takano, D-California, the new chairman of the House Veterans Affairs Committee, said the court ruling "appears to bring our country one step closer to ensuring that we fulfill our duty to care for veterans affected by exposure to Agent Orange."
He noted the failure of the bill last year, and said in a statement, "It is time for Congress to right this wrong, redouble our effort to pass H.R. 299 and uphold our responsibility to care for our nation's veterans."
Sen. Johnny Isakson, R-Georgia, chairman of the Senate Veterans Affairs Committee, said in a statement that he supported the bill last year "because I believe [Blue Water
veterans] should have remained eligible for these benefits as Congress intended."
"I am pleased to see this recent court decision, and I look forward to working with the VA on its next steps on addressing this," he said.
Earlier this month during a VA town hall meeting webcast, Paul Lawrence, head of the Veterans Benefits Administration, said the VA still lacks "sufficient evidence" to prove a presumptive link between service off the coast of Vietnam and the illnesses caused by the widespread use of the Agent Orange.
Those who served on the ground or the inland waters of Vietnam currently are eligible for benefits for the "presumptive" link to 14 Agent Orange-related illnesses, but those who served off the coast are not.
"In terms of presumptives, they come with a real requirement of sufficient evidence to indicate it's warranted," Lawrence said.
Major veterans organizations hailed the court's decision and urged Congress to move quickly on legislation for the aging Blue Water veterans.
Veterans of Foreign Wars National Commander B.J. Lawrence said the ruling for Procopio, a life member of VFW Post 6587 in Spring Lake Park, Minnesota, was laudable, but "the VFW isn't quite ready to celebrate."
"That's because the VA can always appeal the ruling and Congress has yet to pass a Blue Water Navy bill," he said in a statement. "But it is very encouraging to now have a court of law support Blue Water Navy veterans along with the court of public opinion."
Carl Blake, an Army veteran and executive director of Paralyzed Veterans of America, said the court ruling "resolves a decades-long controversy that has visited a grave injustice" on Blue Water veterans.
"Now our staff around the country will work to ensure that the Blue Water veterans and their families receive their benefits," he said in a statement.
Military Times: Iraq, Afghanistan vets are split on whether wars were 'worth it'
By: Leo Shane III   16 hours ago
WASHINGTON — Veterans who fought in recent wars hold conflicting views over the value of that fight, according to the latest membership survey from Iraq and Afghanistan Veterans of America.
About 47 percent said U.S. involvement in the Iraq War was "worth it," against 43 percent who said it was not. Opinions of the Afghanistan War were slightly higher, with 62 percent in favor and 28 percent opposed.
The survey, which drew responses from roughly 4,600 group members on a host of public policy and military transition issues, doesn't serve as a full public poll of the opinions of the youngest generation of veterans in America today.
But it does offer a snapshot of the challenges many younger veterans face and the leanings of some of the more civically engaged members of the group.
More than two-thirds of veterans surveyed said the American public supports veterans. Almost the same number said civilians don't really understand the sacrifices that military members and veterans have had to make in their personal and professional lives, and nearly one-third said they believe most employers do not see value in hiring veterans.
President Donald Trump got higher marks than Congress in trying to help veterans through public policy. In the survey, 46 percent of veterans said he acts in the group's best interest, compared to only 25 percent for Capitol Hill lawmakers.
And 77 percent of those surveyed said that the country as a whole has not make much progress in solving one of the top veterans challenges: suicide.
Consistent with past surveys from the group, about 65 percent of IAVA members know a fellow post-9/11 veteran who has attempted suicide and nearly 60 percent know one who has lost their life.
The stigma of getting care also remains a major stumbling block for group members struggling with mental health issues.
In the survey, 84 percent of veterans said they do not believe most veterans in the community are receiving the mental health care they need. But 75 percent of IAVA members said they are actively seeking that care, mostly from specialists at Veterans Affairs facilities.
On a more positive note, the number of group members who have signed up for the Department of Veterans Affairs burn pit registry has increased steadily over the years, peaking at 47 percent in the latest survey.
Nearly 60 percent of the survey group offered support for the Department of Defense's decision to open all combat jobs to women (as did 80 percent of the women surveyed), and 44 percent said they support the president's push to expand private health care options for veterans currently in the VA system.
An overwhelming majority of the younger veterans — 83 percent — believe that cannabis should be legal for medicinal purposes. The issue is one of several hot-button topics in Congress to be influenced heavily by veterans policy, as lawmakers are looking to push VA officials to better study the value of the drug.
More than two-thirds of the veterans in the survey own a personal firearm, but 86 percent of the group favors universal background checks for individuals purchasing guns. But than half opposed legislation that would ban assault-style firearms or require safe storage of weapons outside of their homes.
The full survey results are available on the IAVA web site.